On April 20, 2017, the official website of the National Library of Medicine (Pubmed) has just announced the results of the research on Trang Phuc Linh Plus which is produced by International Medical Consultants and distributed by ThaiMinh Pharmaceuticals Joint Stock Company. Trang Phuc Linh Plus has shown to have a good effect on Irritable Bowel Syndrome (IBS).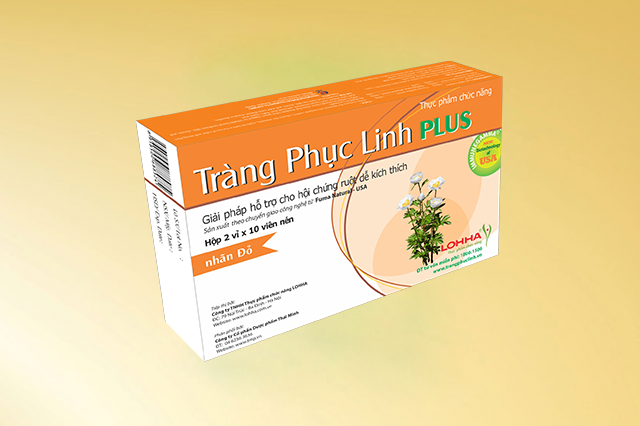 PubMed is a database created by the National Library of Medicine (NLM). Pubmed is responsible for collection of researches on biology, medicinal plants and products from around the world. Currently, this electronic library archives up to 26 million studies and it is the trusted source of information for millions of physicians and pharmacists around the globe.
To be recognized, the research must be evaluated, filtered through many steps by scientists and professional advisors. Through this process, PubMed accepts only research which is new, accurate and have highly practical applications.
Research: "Effect of Trang Phuc Linh Plus- Food supplement on Irritable Bowel Syndrome induced by mustard oil" is one of the few Vietnamese studies recognized and posted on PubMed.
(Photo Pubmed)
Image  of Research on Trang Phuc Linh Plus on PubMed
Irritable Bowel Syndrome (IBS) is a relatively new disease, but it tends to increase in society. This disease is characterized by intestinal spasms that cause diarrhea, gastrointestinal disorders, abdominal pain, and abdominal cramps… caused by food or sensitive enteric nervous systems.
Currently, there is no cure for Irritable Bowel Syndrome. Treatment is carried out to improve symptoms. It may be a combination of dietary change and psychological treatment. This solution only effect in a short time and not thoroughly. So the results of this study are not only significant in Vietnam but also open up a new therapy for all IBS patients worldwide.
Trang Phuc Linh Plus (TPLP) is made from Vietnamese natural medicinal herbs including Paeonia lactiflora, Phellodendron amurense, Poria cocos, Atractylodes macrocephala and active material such as 5-HTP and ImmuneGamma®. At low dose, this product has been shown to reduce gastrointestinal spasms. At high dose, it had a better effect than Duspatalin.
Therefore, Trang Phuc Linh Plus helps regulate bowel peristalsis, relieve colonic pain and reduce the number of defecations in IBS patients.
Besides, Trang Phuc Linh Plus had a very good effect to restore colonic mucosa by colon histology examination. This is extremely significant because a small lesions on the mucosal surface are responsible for the recurrence of colon diseases. The patients are more likely to develop symptoms of abdominal pain when they eat strange, unhealthy food.
And most importantly, Trang Phuc Linh Plus is very safe. The administration of Trang Phục Linh Plus to animals at a doses 69.3 times higher than the human dose was not toxic or had side effects. This is very important, because drugs such as Duspatalin have effect on the non-selective smooth muscle, so when it's long-term used, it will have certain side effects.
In Vietnam, Trang Phuc Linh Plus has been used by hundreds of thousands of patients with IBS. It demonstrates the practical significance: Trang Phuc Linh Plus is applied widely in society thanks to its usage which recognized by consumers and scientists.