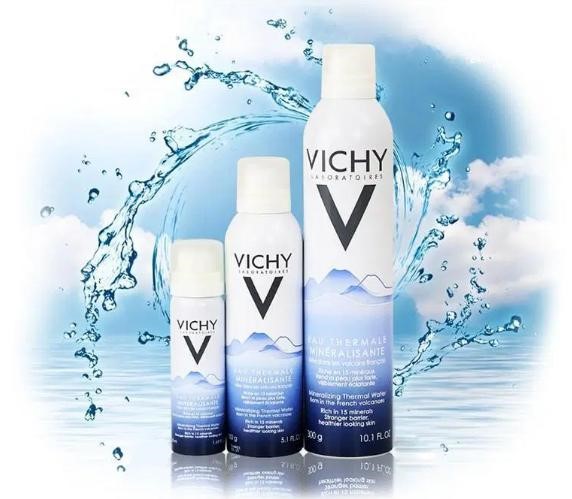 A familiar  phrase to both men and women, likened to the "magic water" to rescue the skin, an indispensable beauty product in the summer – Mineral spray. This is a very popular skincare cosmetic with simple, convenient and effective use immediately, keeping the skin in a state of moisture balance and vitality regardless of the season, it is usually carried around to be able to be used at any time.
Have you ever asked why to use mineral spray in the summer? Let's take a look at some of the reasons below:
Provides moisture for dry skin

With external influences such as air, dust or weather, our skin is likely to age quickly. One of the most outstanding effects of mineral spray is to provide a mild 10%-12% moisture to the skin making it greasy.. A layer of mineral spray helps to improve dry skin effectively but it's better to spray then pat your skin or soak dry with tissue paper to avoid water evaporation to dry your skin later.
Mineral spray helps reduce oil secretion effectively in the summer
Summer is a difficult time for our skin, especially for oily skin. Sunlight increases sweating, allowing more dirt to cling on your skin especially on girls with oily skin. Oily skin has strong sebaceous glands, leading to an ever shiny appearance the cheeks, nose and forehead on hot days, the skin produces even more oil. At this time, mineral spray is your "savior".
Mineral spray helps makeup last longer

Makeup artists often use mineral sprays to shape makeup, protect them from the influence of the surrounding environment, and make makeup more beautiful and durable. Not only that, mineral spray is also your savior when you wear too much makeup as it makes the bold makeup layer become more natural and perfect. When your makeup starts to dry out, just a little mist will help them look fresh again.
Soothes, treats damaged and irritated skin
Mineral spray also helps to soothe irritated skin in case of cosmetic allergies, rashes … Of course, mineral spray only soothes the skin, so you also need to meet a dermatologist for treatment afterwards. Waxing also makes the skin more damaged and irritated, so apply a mist after waxing to soothe your skin before applying lotion.
Here are the types of mineral sprays that are popular with women, try to see which of them you have used!
1. EUCERIN AQUAPORIN ACTIVE MIST SPRAY

Eucerin AquaPorin Active Mist Spray has the effect of transporting and storing water deep into skin cells, while increasing moisture by up to 126%. This mineral spray provides nutrients, minerals for bright and radiant skin.
2. EVOLUDERM ATOMISEUR EAU PURE SPRAY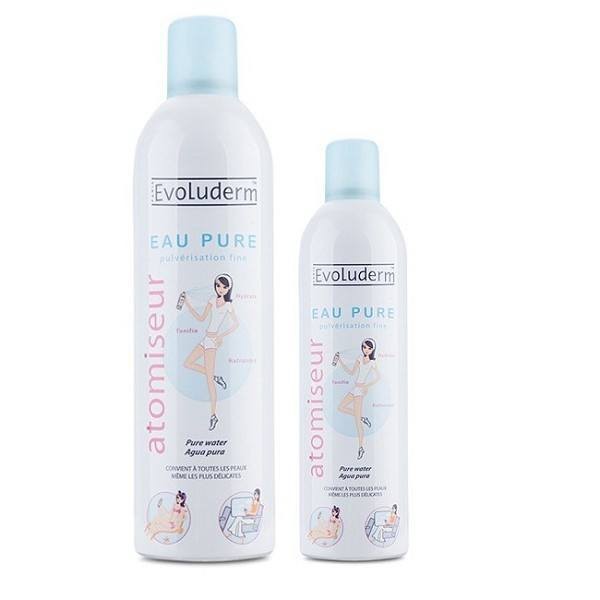 This is the outstanding mineral spray of Evoluderm cosmetics company from France. This is a mineral spray bottled in sterile conditions, helping to provide 10-20% moisture for healthy, firm and naturally radiant skin. Evoluderm Atomiseur Eau Pure Spray has become the beauty secret of office ladies thanks to  its affordability and decent  skin cooling effect.
3. AVENE THERMA SPRING WATER

Talking about mineral sprays, it is definitely impossible to ignore Avene Thermal Spring Water. They use water from the famous Sanite-Odile mineral spring of France to produce a kind of gentle mineral-healing products specifically for sensitive skin. Avene Mineral Spray is extremely benign, because pure natural ingredients are bottled in sterile conditions. It makes the skin feel fresh and comfortable. The purity and soothing properties of Avene mineral water give you a lasting pleasant sensation.
4. LA ROCHE-POSAY THERMAL SPRING WATER

La Roche-Posay Thermal Spring Water will be a "savior" to immediately supply water for sensitive, dry, dehydrated skin. An essential care step for all skin types containing a balanced source of minerals and rich in trace elements to help cool the skin, soothe the skin and create a smooth feeling, anti-oxidant, anti-irritant, reducing burns, sunburn and effectively relieve itching.
5. VICHY MINERALIZING THERMAL WATER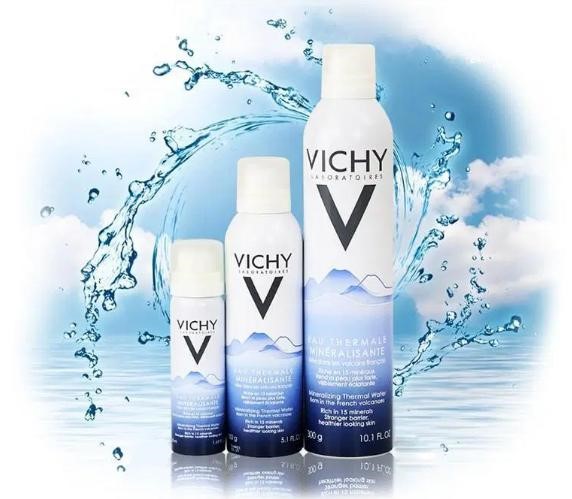 Vichy Mineralizing Thermal Water is 100% pure and natural. The composition of Vichy Mineralizing Thermal Water is simply mineral water. However, this mineral is obtained from the Vichy region, France with extremely high mineral content that helps bring many benefits to the skin. With ingredients containing 15 essential minerals to help clean the surface of the skin, while instantly soothing the skin, reducing redness, stinging and burning sensations. In particular, Vichy Mineralizing Thermal Water also helps to enhance the skin's natural anti-aging ability, keeping the skin full of vitality. Vichy Mineral Spray is used for many purposes such as after gym, after sun exposure, allergic skin, dehydrated skin.
———-
IMC Luxury Cosmetics Factory receives research and production of natural cosmetic product, combined with INC Cosmetic Research Institute to create quality products:
- Body care products
- Hair care products
- Skin care products