Lately, under the growing tendency of chronic diseases, COVID-19 epidemic emerges and quickly prove a great threat to the health of the community, more and more consumers are paying attention to health care products, especially food supplements.
The demand for nutritional food production is increasing
To supplement nutrients for the body, besides eating fresh foods such as meat, fish, vegetables, fruits, … we need extra food suplement and functional foods.
Recently on the market, there are many nutritious foods that bring many health benefits, improve and enhance resistance, reduce the risk of diseases. However, to choose a good nutritional food product, consumers need to pay attention to many factors, such as the reputation of the manufacturing company, the nutritional food production process, and whether the product meets quality standards…
How to produce nutritious food?
In general, the nutritional food production process will include the following steps:
Brainstorming the product idea, research recipes to determine what ingredients this product should be made of, and what ingredients to combine for optimal results.
After determining the source of the raw material, the manufacturer needs to take the material for testing. This is considered one of the most important steps to ensure that consumers using nutritional foods do not experience any side effects. The manufacturer will be responsible for the safety of the product; ensure that the product conforms to general quality standards.
Depending on the dosage form of the registered product (e.g. capsule, tablet, nuggets, syrup, solution, or nutritional powder, etc.), the nutritional food manufacturing process can be different
Products are packed/bottled/capsulated… and then boxed.
Finished product samples after packing will be taken for testing.
The last step is warehousing, sample storage, preservation… and distribution to consumers.
How to find a reputable manufacturing company?
GMP standard is one of the criteria to evaluate the reputable and safe of the company producing nutritional foods and functional foods.
Good Manufacturing Practices or GMP is a system that ensures manufacturing products, such as food, cosmetics, and pharmaceutical goods, are consistently produced and controlled according to set quality standards.
A company producing nutritional foods and functional foods are fit GMP standards need to meet the following standards:
Requirements on the design of factory installation; processing equipment.
Requirements to ensure personnel (need to recruit in accordance with the training qualifications)
Requirements on environmental control, factory hygiene.
Requirements for process control.
Requirements for control of the storage and distribution of products.
We hope that through this article, you have an overview of the nutritional food production process, as well as know-how to choose reputable products; ensure the safety of yourself and your family.
IMC System – a pioneer in natural health care products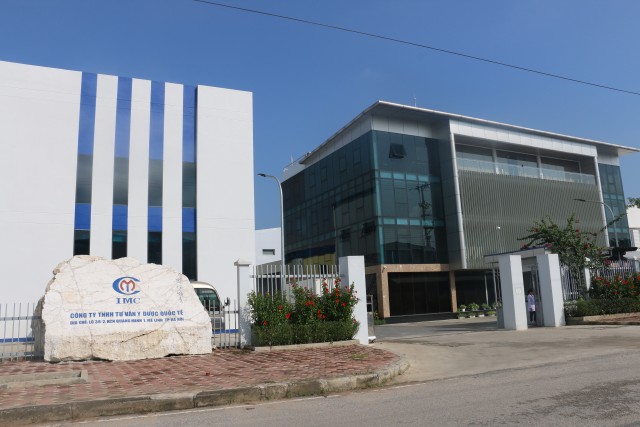 Not only is the production unit with many years of experience and professional research team, and modern production technology lines, the IMC system also ensures the nutritional food production process according to self-contained good manufacturing practice (GMP) standards.
Especially, to make the best food supplement and ensure user's safety, we put great effort in researching the product by working with many domestic & international scientists and healthcare experts.
Some supplements being researched and manufactured by IMC:
– Weight loss powder
– Healthy and nutritional cereal powder
– Protein powder
– Meal replacement product
….
If you have any questions regarding any of our services, please contact us reception for more details.
Hotline (Zalo): 0911 818 018
Fanpage: https://www.facebook.com/nghiencuusanxuatthucphambaovesuckhoe