1.      History
Fibraurea recisa belongs to Menispermaceae family. It is a woody, climbing plant found growing wild in the mountain areas of Burma, China and Vietnam.
2.      Definition & uses
2.1 Parts used:
The dear old tobacco and dried roots of trees
2.2 Chemical composition:
Alkaloids (3%), mainly from 1 to 3.5% palmatin besides jatrorrhizin, columbamin and berberine.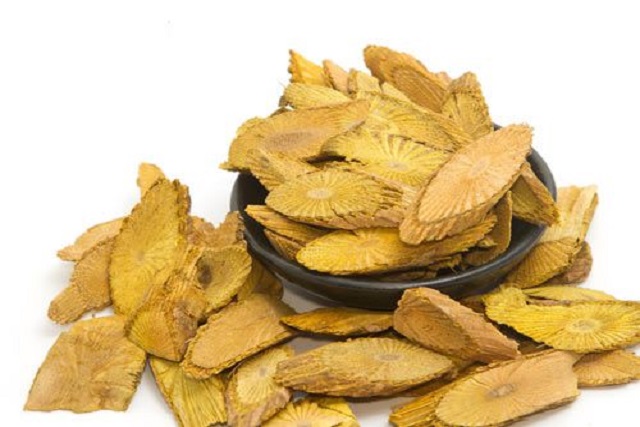 2.3 Functions:
To clear heat, inflammation, antiseptic. Palmatin have inhibitory effects on intestinal bacteria and can slow down keratinocyte separation in hair follicles, the cells responsible for hair growth.
2.4 Use:
It is used to reduce inflammation, cure enteritis, cystitis, hepatitis, eye pain, pimples, fever, dysentery, palpitations, and insomnia. This herb is also raw material to extract palmatin.
Dosage: 6-12g day, decoction form.
Medicinal:
1. Relieve urinary tract infections, inflammation grams virus, vaginitis, transparent tropical, ear infections and dysentery syndrome: Prodigal, Rustic pine, Blood example, each of 10-12g, excellent drink.
2. Purulent otitis powder mix with prodigal alum 20g 10g, blowing steadily in ear 2-3 times a day.
3. Red or swollen eyes webbed: Prodigal 4g, alum a little, small distribution, distillation in a water leach small but eye. Or use chlorhydrat palmatin powder mixture into a solution for eye drops. Sometimes they coordinate with Hoang Lien Hoang cook behind the eye lozenges.
4. High-level powder prodigal and white flowers, or high combination of high grass and milk is also used Prodigal large leaves do cure dysentery tablets.
Sources:
http://www.clarinsusa.com/en/fibraurea_recisa.html
http://herbvietnam.com/product/fibraurea-recisa-pierre/
http://www.vdeltagoods.com/fibraurea-recisa-pierre-hoang-dang