1. History
Chernobyl, the world's worst nuclear accident, killed 20,000 and millions of additional victims endured unspeakable suffering and lingering deaths. In the wake of the disaster, the Russian military issued a plea for the discovery of any remedy that could benefit the radiation-ravaged survivors. The State Scientific Research Institute of Highly Pure Bio-preparations in St. Petersburg was given the task to find a remedy that was effective, low cost, and safe.
The researchers had a difficult task in front of them — medications are sparse in Russia and the current ones were not working. They had to find out a way to rebuild the immune systems of people who weren't responding to any treatment given to them.
After the scientists analyzed more than 600 prospective products, only one met the criteria of effective, low cost and safe. To the scientists' surprise, it was not a drug, vitamin, or herb. It was a specific strain of Lactobacillus bulgaricus (also called Lactobacillus rhamnosus). More surprising, it wasn't even the whole bacteria. Instead, the scientists used a portion of the cell wall of the organism.
Medical science has known for years that fractions of bacterial cell walls have enormous effects on the immune system, both good and bad. On the positive side, cell wall fragments used in properly prepared vaccines can stimulate immunity to specific microorganisms. On the negative side, cell-wall toxins from harmful bacteria in your blood can create a condition called 'gram negative shock.' In such a case, your systolic blood pressure could drop to a life threatening 40 — just as if you lost most of your blood. And you could have a temperature of 105¼ F.
A healthy intestinal tract is populated by billions of beneficial microorganisms which fight off bad bacteria, viruses, and fungal infections in the gut. They also stimulate the immune system to fight a wide variety of health threatening organisms in the rest of the body.
Thus, a great deal of control can be exerted on this bacterial environment, by consumption of food, medication and exposure to toxins. Probiotics are developed with this understanding, helping to re-colonize the intestinal tract after an illness or antibiotic regime.
The most common and powerful probiotics on the market to date are the various strains of Lactobacillus and Bifidobacterium. Lactobacillus acidophilus R–52 or L. acidophilus NAS is the most common and well-known strand in use. Lactobacillus bulgaricus is commonly used in some probiotic formulas, but the Russian scientists discovered an even more powerful strain following the devastating Chernobyl accident.
The Russian researchers also found this extract has anti-allergy properties, lowers cholesterol, stimulates production of stomach acid for digestion, relieves constipation, enhances calcium metabolism and reduces osteoporosis development, and fights cold and flu-like symptoms.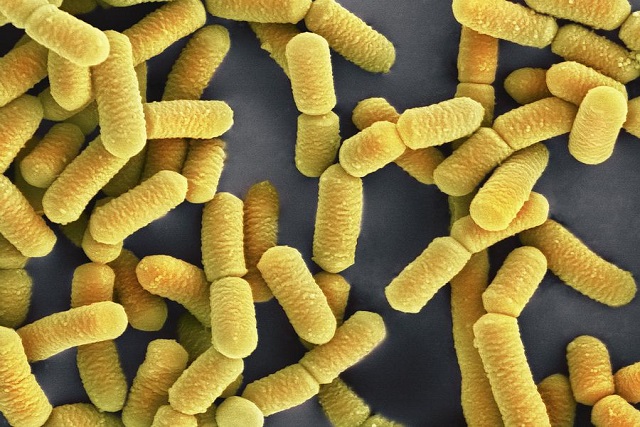 2. Definition & uses
In many researches, the scientists found that the molecules of the peptidoglycans in DeltaImmune stimulate strong growth and high differentiation of lymphocytes in intestinal tract and blood. DeltaImmune also increases the number of cytokine, inhibits and regulates the activity of TNF-alpha and Interleukin 2 so that these substances do not cause damage to the body in chronic diseases, allergies and autoimmune diseases. Most cancer patients have immune deficiency due to diseases, chemotherapy, radiation and malnutrition. Studying at the Chernobyl nuclear disaster and at the St. Petersburg Institute of Hematology and Blood Transfusion showed clear effect of the molecules of the peptidoglycans on helping restore the immune system, bone marrow, reducing the complications of chemotherapy, resulting in cancer treatment than patients not using it.
DeltaImmune helps to boost immunity & resistance thus it is used in many diseases especially digestive disorders, chronic infections, reduced resistance diseases such as tuberculosis, viral infections and allergies.
Source:
https://www.springboard4health.com/notebook/nutrients_russian_immune.html
http://healthplus.vn/cong-nghe-sinh-hoc-chiet-xuat-tu-vach-te-bao-d417.html