IMC's strength is manufacture natural dietary supplements.
Vietnam is blessed with many forests that extend along the country. According to statistics, Vietnam has more than 5000 species of medicinal plants including many endemic plants, which were listed as rare species in the world.
Since ancient times, people have been using animals, minerals, and plants to create products for human health.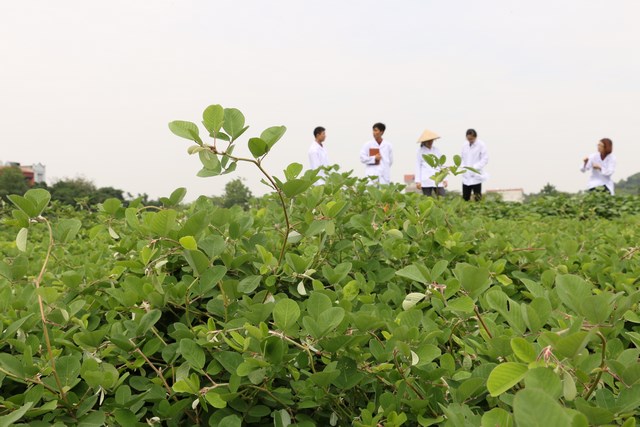 Inheriting the essence of traditional medicine, IMC has always been the leading manufacturer in creating high-quality dietary supplements with natural ingredients combined with the essence of science and advanced technology. For more detail, all of the IMC's products are naturally derived dietary supplements
Nowadays, more and more people have raised awareness of the adverse effects caused by the products that made from chemical and synthesis ingredients, if people use these products for a long time, these may generally cause bad effects on consumers' health.
From the very beginning, IMC chose for itself the path of "companying with nature", IMC pay all attention to the beneficial effects of natural dietary supplements on consumers' health.
Not only natural dietary supplements but also all naturally derived products are gradually regaining its' position and ascending to a higher development.
Benefits of natural dietary supplements to consumers

 
Natural dietary supplements are derived from ingredients extracted from animals, plants and minerals, and considered to be safe and effective for consumers.
With every health or physiological problems, people can easily find dietary supplements suitable for you. There are many supplements that support the treatment of diseases related to respiratory, circulatory, neurological, endocrine, joint, cardiovascular and digestive… These products are available on the market, especially in the supplement-specialized stores or pharmacies.
As a general trend in the world, in Viet Nam a variety of dietary supplements that are researched and produced by IMC from natural ingredients are occupying the market as: Hoang Thong Phong, Cot Thoai Vuong, Bao vi an…
Currently, some of IMC's dietary supplements contain special and proprietary ingredients, such as ImmuneGama, DeltaImmune, Endocortison … because IMC wants to create its own unique line of products, contributing to public health care. In addition, dietary supplements of IMC are available in a variety of dosage forms, such as tablet, capsule, powder, and granular… that is very convenience for consumers.