IMC factory will accept manufacturing orders of physical and chemical sunscreen creams, sunscreen pills, herbal sunscreen gels product lines with a variety of packaging designs and guaranteed SPF and PA certificates.
The demand for safe and benign sunscreen is increasing day by day
Nowadays, sunscreen is used as a protective layer for the skin against harmful radiation. Additionally, it has moisturizing and skin-toning features, suitable to mix with makeup cosmetics. That's why sunscreens become indispensable products for women throughout 4 seasons.
Due to increasingly high demand, cosmetic brands always choose to make exclusive sunscreen one of their strategic products in the summer.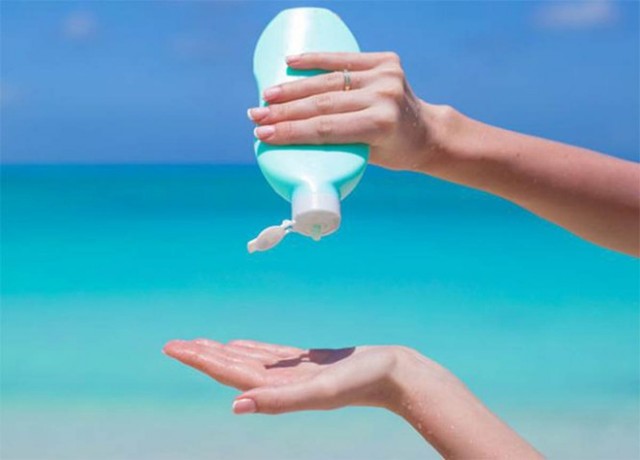 Sunscreen manufacturing with various packaging, models, and types
Sunscreens in the market include physical sunscreens, chemical sunscreens, and sunscreens with makeup features…
For sunscreen products, SPF and PA index should always be researched and certified.
SPF (sun protection factor) index: the measuring index of a product's ability to protect against UVB radiation. For sunscreen products, this index ranges from 15 to 100. A sunscreen product with SPF 50 means the skin is protected from direct sunlight 50 times longer than when the skin is exposed. According to international standards, 1 point of SPF can provide extra protection and limitation from UV rays' harmful effects by about 10-15 minutes.
PA index (protection grade of UVA) is the measuring index of sunscreen's ability to filter UVA rays, according to Japan Cosmetics Association.
IMC Cosmetics Factory – Quang Minh Industrial Park manufactures high-class sunscreens
With diverse packaging: tube, spray, gel, cream … and modern machinery lines, combined with research experts of the Institute of Natural Cosmetics (INC). IMC factory takes orders to research and produce safe, benign, and effective sunscreen product lines.
Cosmetic production at IMC factory is committed to: top-quality priority
Production lines strictly adhere to the cGMP principle
All of our products are thoroughly researched at the Institute of Natural Cosmetics and tested to certify the published records according to the standards of the Department of Health.
IMC will cover the whole production process from A – Z, based on customer requirements. We will also accept outsourcing and production management in Korea, Japan, USA, Australia…
Zalo contact: 0911 818 018