Every year, on Vietnamese business day, on behalf of all employees of the IMC System, the Dept of communication gave a small and warm party to thank your great contribution – who work around the clock to lead and orient the general development of the System.
The party was small, but it took place in a highly enthusiastic and friendly atmosphere with the delight of all staff. It also makes you easy to recognize solidarity, team spirit, the intimate fraternity of each and all. Besides, on behalf of the staff, the IMC System's Dept of communication gave our Chief of executive the most beautiful flowers and sent our warmest thanks for his efforts.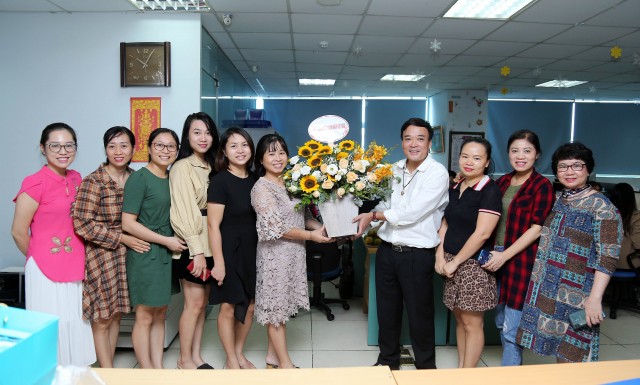 In conclusion, we wish you continuous good health, happiness, and success. We wish that you are always a solid leader to overcome any difficulties and drive our company to grow ever prosperous.