Since 2020, IMC high-tech factory Quang Minh 2 has built and established research institutes and factories specialized in producing natural cosmetics in the North. The factory expands its scale and production lines in addition to health care products and natural beauty products.
Natural cosmetic production trend
Natural cosmetics are products extracted from natural ingredients, materials, and compounds. They are the precursor to the modern cosmetic industry nowadays. They exist and develop in parallel with other synthetic cosmetics from chemicals.
* The advantages of using natural cosmetics
–  The first and major advantage of natural cosmetics is its high safety index and the ability to adapt to many skin types.
–  Natural cosmetics are strictly tested, so they are highly effective. Products with Hypoallergenic on labels rarely irritate the skin and are suitable for sensitive skin.
–  Thanks to being entirely composed of natural ingredients, they are widely used in many types of skincare products and makeup products ….
* The use of natural cosmetics:
– Fast penetration due to high compatibility with skin.
– Does not cause skin irritation, does not have side effects, suitable for all skin types.
– During and after production does not release harmful substances, contributing to the protection of the environment and human life.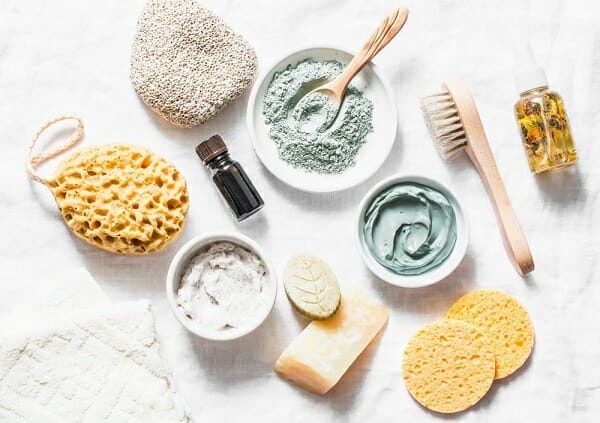 Variety of natural cosmetic products
Natural ingredients are used in a wide variety of products from skincare products to makeup. You can find cleansers, toners, moisturizers, masks, creams, lotions, sunscreens, foundation creams, powder coatings, eyeshadow, lipstick, blushes, perfumes … natural cosmetics.
Outstanding skincare effects of natural cosmetics
Natural cosmetics do not bring immediate skincare effects like other chemical products. However, because it takes a long process to feel the effectiveness,  it is exceptionally safe and sustainable over a long period. After a period of using natural cosmetics, most women noticed that their skin were improved, smoother and firmer, wrinkles were also significantly reduced. More specifically, some natural cosmetic products such as collagen are considered a kind of "miracle" to help rejuvenate the skin.
Protecting the ecological environment when researching and producing natural cosmetics
Using materials derived from plants and not tested on animals are the reasons why natural cosmetic production contributing to the balance of ecological environment and animal protection.
IMC – a factory specialized in producing prestige and quality natural cosmetics in the North
If you are currently:
– Head of a famous cosmetic brand
– Doing cosmetic distribution business in Vietnam market and have a stable system of customer agents in the system.
– Or importing natural cosmetic products from abroad but interrupted by the Covid epidemic
– Or looking to build your own cosmetic brand but you are not yet capable of building factories or legal principles …
– And looking for a reputable and reliable partner in the North to research and specialize in the production of exclusive branded full-package natural cosmetics.
Please contact us immediately – IMC – a specialized factory in the production of natural cosmetics in the North (Hotline: 0911818018) for advice and full support.
The strength of IMC cosmetic factory
– WE DO NOT TRADE PRODUCTS
IMC only focuses on the research and manufacture of health care products, not trade or commercial.
– BUILDING PRODUCT STANDARDS & TEST METHODS
All products are researched and formulated according to quality standards and had separate testing methods.
– FINANCIAL SUPPORT FOR STARTUP UNITS
Joint investment in product development (30-40%)
Share financial values ​​and experiences with new businesses in the industry.
– LEGAL CONSULTATION – BRANDING
Connect with PR media channels, e-commerce floors – Event media …
Handling market crises, industry inspectors
Brand PR: online, OTC, ETC …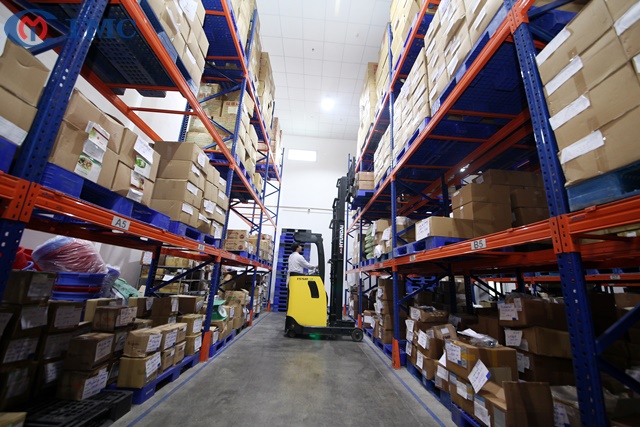 In addition, in order for cosmetic products to reach the market with the best quality, we:
– Support for barcode registration, QR Code scanning technology application on each product for businesses.
– Support to announce products to the Department of Health, practice testing for each production process.
– Support consulting brand identity services, brand monopoly, brand name protection.
– Support consulting to provide packaging of jars: ensure quality, suitable with products, create features, stand out when the product reaches customers.
Contact Info:
INTERNATIONAL MEDICAL CONSULTANTS CO., LTD.
Lot 38-2 Quang Minh 1 Industrial Park, Quang Minh Town, Me Linh District, Hanoi City
Phone: +84 (24) 35 37 72 74
Email: info@imc.net.vn
Website: www.imc.net.vn
ONLINE SUPPORT
Zalo: 0911 818 018